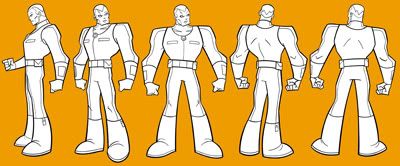 Newsarama has posted a wonderful interview with one of my favourite people,
Phil 'Doc Saturday' Morris
. The talk is primarily about the Brave And The Bold show, but leave it Phil to make sure the Saturdays got some mention! From the link--
NRAMA: ...any favorite cartoons?
PM: Jonny Quest was absolutely huge, which is why I'm so glad to be playing Doc Saturday on the Secret Saturdays. It's very much like Jonny Quest meets Herculoids...