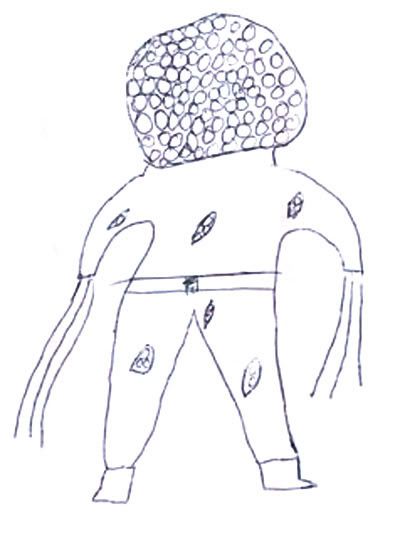 I've always felt that young minds are more directly in tune with
monsters
than us older folks. And it appears that
Arc Dream
feel the same way. So much so that they created a roleplaying game specifically about kids and their monsters, called, of course,
Monsters And Other Childish Things
. Even better, they got a whole class of 5th Graders from Oak Mountain Intermediate School in Birmingham, Ala., to create a horde of
monsters
for the game, and will be posting a new creature every school day until Valentine's day. They've even gone so far as to open it up as a
contest
for gamers to create stats for the weirdos on display! Like the monster called 'Floog' shown above. Man I love everything about this whole thing.